Donations instead of presents
ZÜRN GmbH & Co. KG has once again decided to make a donation instead of a gift this year. This year, the following organisations have been chosen for this occasion:
Especially in these difficult times we would like to help needy and suffering people and we would like to thank the people who are involved in these associations/organisations. THANK YOU!
New headquarters of the ZÜRN Group in Oberhaching
After more than 65 years, ZÜRN GmbH & Co. KG has left Munich's Lehel with a heavy heart and has now moved to the beautiful green Munich suburb Oberhaching. Here we can offer our colleagues a new, modern, and technically high-quality working environment and many open spaces for appointments and meetings. Our own terrace with a new and welcoming kitchen creates a nice balance during the working spare time.
We 💙 welcome all colleagues and customers.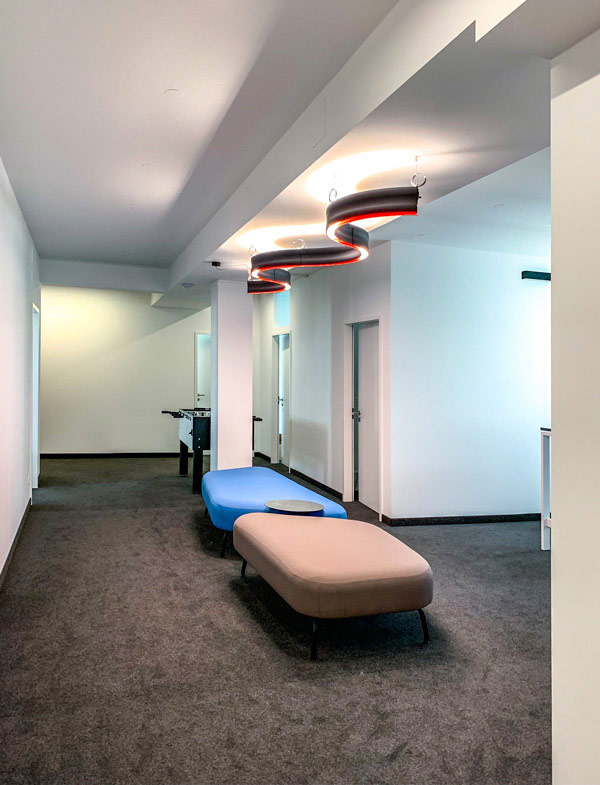 This year, ZÜRN GmbH & Co. KG has once again decided to donate to charitable organisations.
These include this year:
Deutsche Jose Carrera Leukämie-Stiftung e.V.
Dominik Brunner Stiftung
Ein Herz für Kinder
It is very important to us at ZÜRN GmbH & Co. KG to reach out and support people in need during these difficult times.
Do also donate to help those in need!

Due to the Corona pandemic we unfortunately have to miss our famous Munich Oktoberfest again this year. We take this as an opportunity to send you our best regards from the Bavarian state capital. We thank you for your loyalty and trust in these difficult times. We are optimistic about the future and look forward to further good and successful cooperation with you.
We wish you and your loved ones only the best.
A hearty Pfiat Gott
Antonio Böckmann, Renate Zürn
and the whole ZÜRN-Team
Support of TSV Rain by ZÜRN
The ZÜRN GmbH & Co. KG has extended its sponsorship contract with TSV Rain. Therefore, the TSV Rain can once again count on our full support in the season 2021/2022.
According to experts, this year's regional league is the strongest since its foundation in 2012, as six teams are fighting for promotion to the 3rd league this season. Therefore, we wish the entire team under the new head coach Christian Krzyzanowski every success and a fruitful soccer season.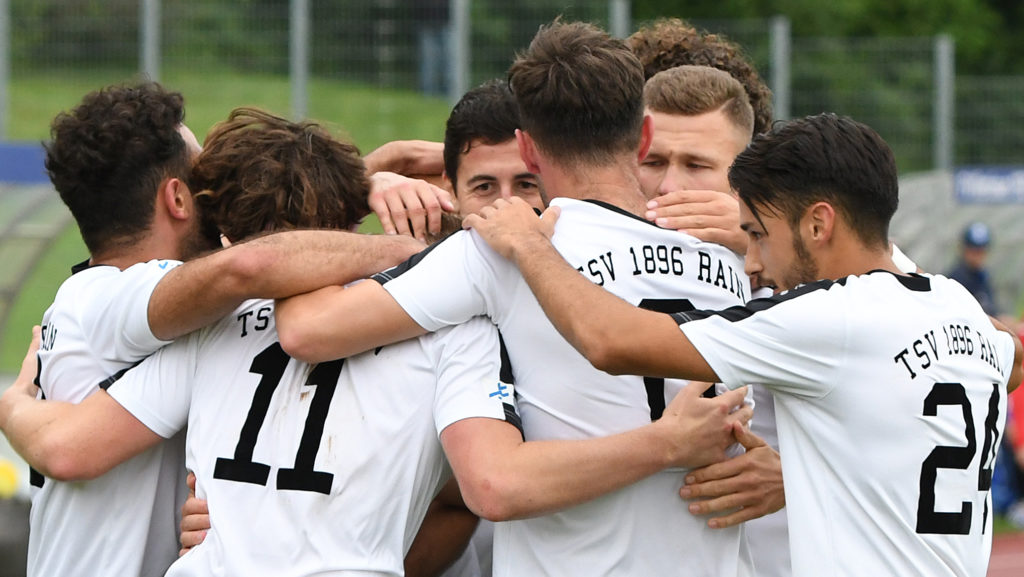 The ZÜRN Group supports "Aktion Deutschland hilft" with a donation in dealing with the flood disaster in Germany.
We wish all those affected that many take part in the fundraising campaign:
"Aktion Deutschland hilft"
In addition, many employees of the ZÜRN Group support the flood victims with their private donations.
Let's help together!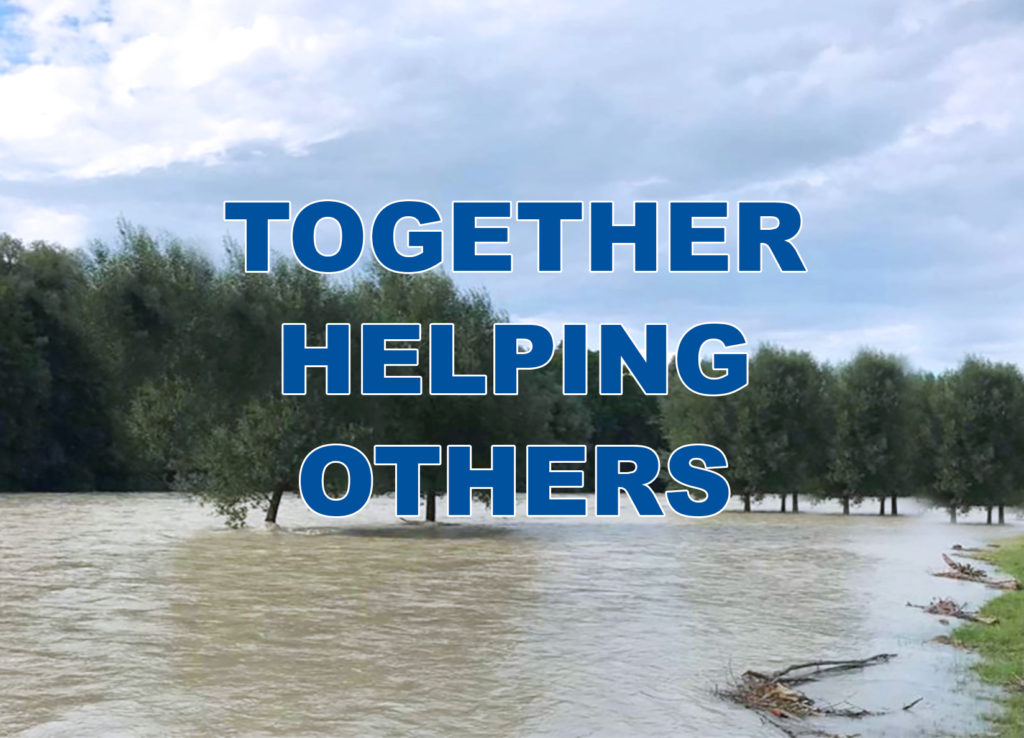 Our website in a new design is online!
The ZÜRN GmbH & Co. KG has launched the company website in a new design for desktop, tablet and smartphone. Here you will get a comprehensive overview of our company, the different business units, our sites, products and services and of course news.
If you have any questions or suggestions, please contact us via info@zuern.com.
We are looking forward to your feedback.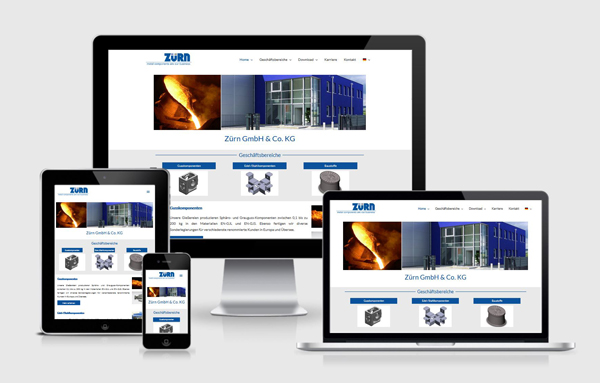 The vehicle fleet of the ZÜRN Group has grown
ZÜRN GmbH & Co. KG has expanded its fleet with a box van. This vehicle is a VW crafter. It is now in use for internal transports between our sites in Rain and Niederschönenfeld. With its blue paintwork and the ZÜRN logo, the new box van is very distinctive on the road.
The ZÜRN Group is very concerned about the environment, that is why we decided on this box van. It has a very low CO2 emissions for a vehicle of its class.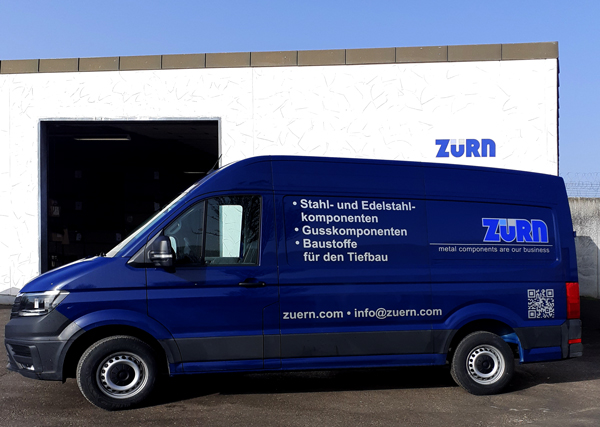 Happy Easter to you and your Family
Dear business partners and friends of the ZÜRN Group,
For one year now we have been fighting together against the pandemic and the spread of the Covid virus. Our life is not what it used to be. We are no longer oriented to our wishes and needs but to this virus. That is why it is more important that we all continue to stand together.
We take the upcoming Easter as an opportunity to thank you for your unrestricted trust you have placed in us and for the excellent and successful cooperation during this difficult time.
We are looking forward to many more good conversations and business relations with you and wish you and your loved ones a few relaxing, sunny, and stress-free Easter days.
Enjoy the time with your family and stay healthy and safe!
Antonio Böckmann, Renate Zürn
and the whole ZÜRN-Team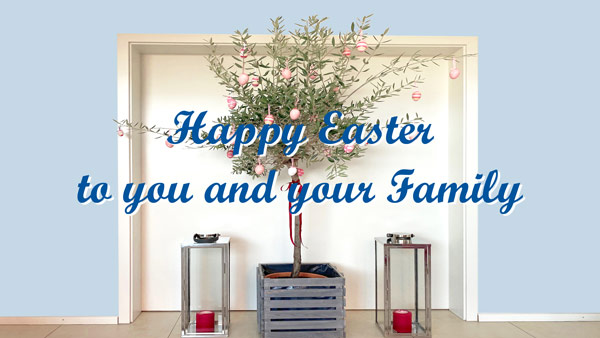 The ZÜRN Group supported numerous non-profit organizations in 2020 again:
Care for Rare (Haunersches children's hospital)
Lichtblick senior citizen aid against old-age poverty
Frauen helfen Frauen e.V. (women's refuge Munich)
Munich train station mission
We combine corporate responsibility with social commitment.
Help with your donation and support projects for the benefit of the disadvantaged!
New in the ZÜRN machine park: the corner seam welding machine (TIG)
Precise & versatile
The seam welding machine was developed for welding sheet metal plates in a 90 degree joint for high-quality corner welds.
The welding length in the tungsten inert gas welding process is up to 500 mm.
Corner seam welding machine (TIG):
Welding process: TIG welding
Material: steel / stainless steel
Thickness of sheets: 0.2 – 2.0 mm
Welding length: up to max. 500 mm
A perfect seam weld for your corners.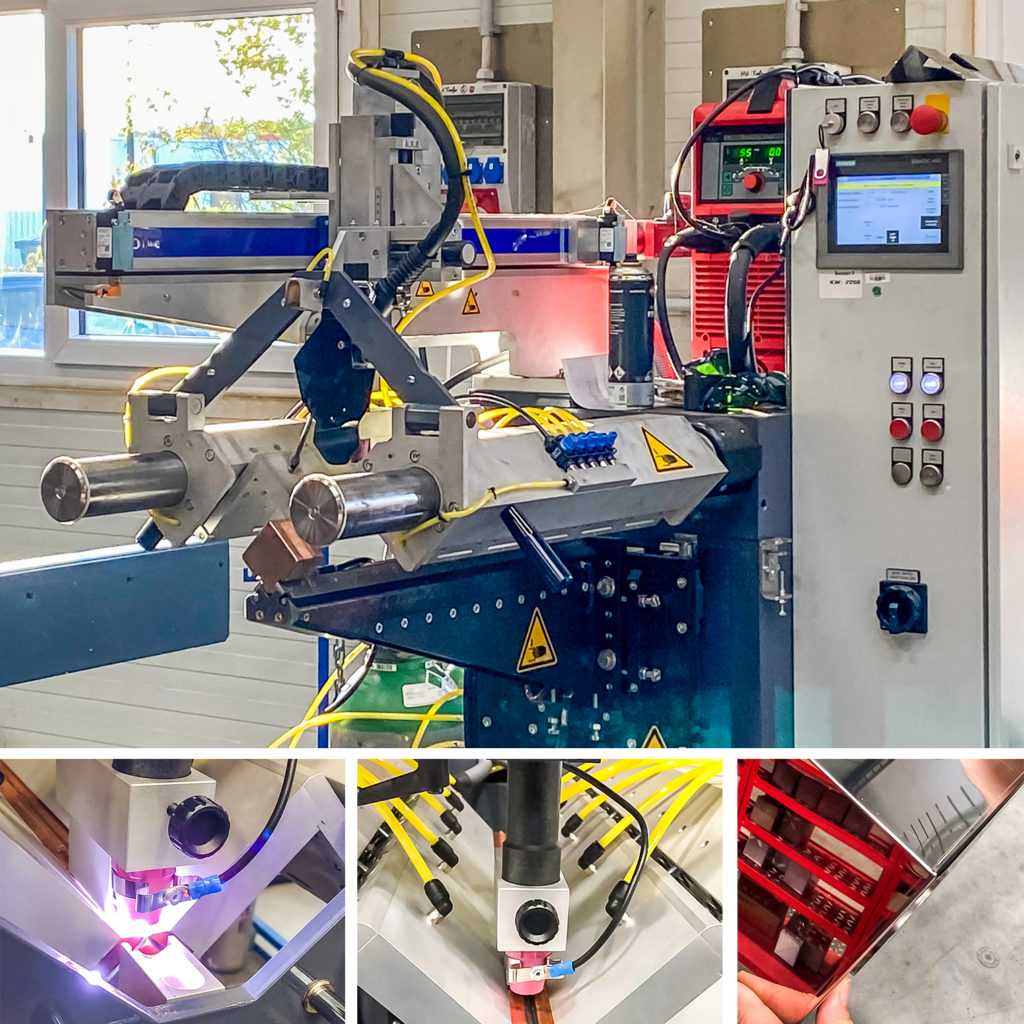 Donations instead of gifts
Dear friends and partners of the ZÜRN group,
another very intense and turbulent year is coming to an end. We would like to take the opportunity to thank you for the trust you have placed in us and for your loyalty.
Also in this year we refrain from giving gifts to our business friends and partners but donate for those who are lonely, desperate and in great need in these so difficult times.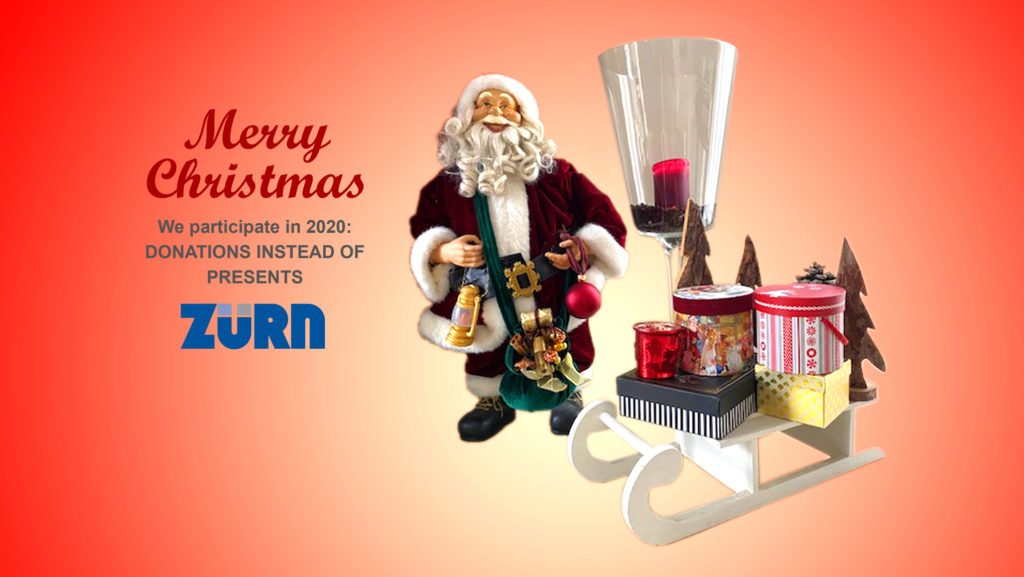 With our campaign "Donations instead of giving gifts" we want to set an positive sign and thank you very much for your understanding.
We wish you and your loved ones a Merry Christmas and for 2021 with all of our hearts only the very best, especially health.
Despite the prevailing Corona pandemic, we continue to support the TSV Rain
The TSV Rain, like many other football clubs, is currently in a difficult phase and faces major challenges. Due to the initial restrictions and the distance regulations, the training and the matches could not take place regularly with spectators and loyal fans.
But at last the matches are restarted.
After the interruption of the playing of the teams of the District League and Regional League, both parties agreed after internal discussions on the continuation of the season with so-called "ghost games", although unfortunately the loyal fans of the TSV Rain have no spectator authorization. Thus, the regular season will be extended and the points of the games will count from September 2019 to June 2021. On the 1st September the exciting matches were finally restarted. Despite the ghost games, we are convinced that the unique fans of the TSV Rain swarm every game and support the whole team "from afar".
Despite the Corona pandemic, the ZÜRN Group has decided to extend the sponsorship agreement between TSV Rain and Zürn GmbH & Co.KG. Thus, we remain a loyal supporter and companion of the TSV Rain.
We wish TSV Rain continued health, success and only the best and we keep our fingers crossed for successful matches and class maintenance.
ZÜRN info posters "Surface boxes" and "Road - Yard - Manholes"
We have composed two posters with an overview of our standard warehouse range for you:
Surface boxes
Road gully tops
Yard gully tops
Manhole covers
Dirt collectors
Slot buckets
You can call up detailed information on the corresponding data sheets directly using the QR code contained in the posters.
Would you like a printed version of the posters? Send us an e-mail with the desired circulation to info(at)zuern.com and we will supply you with the printed ZÜRN info posters.
New Release: Yard gully top with low weight for high resilience
Yard gully top, panel form

Load capacity up to 400kN

Ready for installation in roads

Grate made of spheroidal graphite

Slim and lightweight construction, only 18.5 kg (40.8 pounds)
Appropriate dirt collectors:
Dear customers and business partners,
the first weeks with COVID-19 are behind us. Despite the difficult situation, a variety of great ideas have emerged to master daily life and as well business life. What experiences have you done so far? May we support you? We are available for you and you could reach us as usual. Please get in touch with us!
With very best and warm wishes,
Antonio Böckmann, managing director
24 years commitment of the ZÜRN Group in Slovenia
International relationships have been the basis for the successful worldwide cooperation with customers and suppliers for the ZÜRN Group since its 60 years of existence. The new mayor of Nova Gorica Mr. Dr. Klemen Miklavič and the German Ambassador to Slovenia Mr. Klaus Riedel accepted the invitation from Mr. Antonio Böckmann, Managing Director of the ZÜRN Group, to our foundry Livarna Gorica d.o.o. on 19th November 2019. During the walkabout, the 24-year commitment of our company group in Slovenia was appreciated.
Even in times of restricted travel conditions, we have lively exchange with our customers and interested parties via telephone, email and video conferences. Do you have any questions about the techniques used in our foundry, do you need customized products or would you like advice? We would be pleased to assist you. Please, contact us by phone or send us an email to info(at)zuern.com.
We look forward to shaping the future together with you.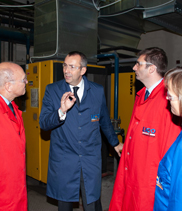 Donations instead of Christmas presents
In 2019, the ZÜRN Group has been supporting numerous non-profit organizations such as UNICEF, SOS Kinderdorf, Deutsche Jose Carreras Leukämie-Stiftung e.V., Peter Ustinov Stiftung, Bayerische Krebsgesellschaft e.V., Deutscher Caritasverband e.V., Deutsche Kinderkrebsstiftung and Mukoviszidose e.V.
As well this year we are renouncing to Christmas presents for our customers and making presents to people who are not so favored by life as we are. Every single one is part of a greater whole. Join in and donate:
www.unicef.de
www.sos-kinderdorf.de
www.carreras-stiftung.de
www.ustinov-stiftung.de
www.bayerische-krebsgesellschaft.de
www.caritas.de
www.krebshilfe.de/deutsche-kinderkrebshilfe
www.muko.info
We wish you a Merry Christmas and a Happy New Year!
Impressions from the reception of the embassy to the German Unity Day 2019
Our managing directors Mrs. Simona Stegne-Ceraj and Mr. Antonio Böckmann of Livarna Gorica d.o.o. (LIGO) accepted the invitation of the German ambassador Mr. Klaus Riedel and his wife Dr. Brigitta Kupferschmidt-Riedel for the embassy reception on 1st October 2019 in Ljubljana on the German Unity Day with enthusiasm.
The reception was artistically accompanied by the clarinet sextet of the Slovenian police orchestra and an exhibition by the paintress Mirjam Sore Semolič.
As a long-standing sponsor of social projects in Slovenia, Livarna Gorica d.o.o. supports the profound German-Slovenian relations also this year.
f.r.t.l. Simona Stegne-Ceraj, Klaus Riedel, Dr. Brigitta Kupferschmidt-Riedel, Antonio Böckmann
42nd Volleyball Championship of the Bavarian prison staff Niederschönenfeld
Under the auspices of the Bavarian State Minister for Justice, Mr. Georg Eisenreich, the 42nd Volleyball Championship of the Bavarian prison staff took place in Rain on 23rd March 2019.
We thank the company sport community of the penal institution Niederschönenfeld for the organization of the successful volleyball championship. We are pleased that we were able to support the event with the sponsorship of the Zürn GmbH & Co. KG.
Reception of the German embassy in Slovenia on the German Unity Day 2018
The German ambassador Mr. Klaus Riedel and Mrs. Dr. Brigitta Kupferschmidt-Riedel invited on the occasion of the German Unity Day on 2nd October 2018 to a reception at the residence of the German Embassy in Ljubljana in Slovenia.
As a long-time supporting member of social projects in Slovenia, our Managing Directors Mr. Antonio Böckmann and Mrs. Simona Stegne-Ceraj of Livarna Gorica d.o.o. represented in the German Embassy.
Sponsoring of the TSV Rain
The Zürn group of companies starts her sponsorship of the TSV Rain in the football department with the season 2018/2019:
We are pleased that with our commitment we can support the TSV Rain, which plays an important role as a starting point for sports enthusiasts in the region, and we wish the team a good start into the new season!
The schedule of the soccer Bayernliga South 2018/2019 (men) for download.
All matches live on BFV TV.
Reception on occasion of The German Unity Day 2017 in Slovenia
In occasion of the german Unity Day 2017 the German ambassador Mr. Klaus Riedel and Mrs. Brigitta Kupferschmidt-Riedel invited to a reception at the residence in Ljubljana in Slovenia on October 5th, 2017.
As a long term sponsored Livarna Gorica d.o.o. social projects in slovenia and as every year by our managing directors(Antonio Böckmann and Simona Stegne-Ceraj), for furthmore support in slovenia.
Site opening Rain am Lech
With the support of all involved companies and our ZÜRN – team we have inaugurated our new site in Rain am Lech on 22nd September 2017.
Handelsblatt - innovative companies in slovenia
At Handelsblatt edition no. 45 dated February 27th, 2017 innovative and successful companies from slovenia were presented under the subject "SLOVENIA INVITES YOU". Also our foundry LIVARNA GORICA D.O.O. with than more of 70 years experience was able to introduce theirself on the know German media platform "Handelsblatt".
On a complete page our foundry was presented as the foundry with tradition and innovtive. The article reports about a short company history and the wide performance range, casting technology and as well the quality management.
Magnet lifter with hammer
The optimal tool for opening surface boxes, göbellids and all metal manhole covers.
The magnet lifter was developed in collaboration with users to facilitate the opening of defective and dirty lids. So the knockimg on dirty opening bars is unnecassary. Simply set the magnet lifter frim above – lift it – ready.
Easy handling
Robust design
Holding force 220 kg (130kg)
Multipurpose
Hammer lace
Stainless grip with rubber protection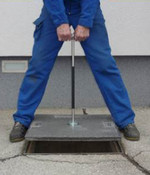 Replacement covers for surface boxes
In view of the big request about our replacement cover, we extend our product ranges with different versions.
They is an cheaper alternate about the models 4055, 4056 and 4057. The models are for the area without high requirement.
The complete product area about replacement cover found you in our actual online catalogue on side 50.
On the occasion of the IFAT 2016 fair, we´ve create a completely new catalogue.
The catalogue comprises all of our building material parts, from dirt collectors, slot buckets, support plates and lifting and services keys.
You will found all the important details and also the proper accessories for your selected product at first sight. By scanning the OR- codes you get every information about your selected product of one data sheet.
Surface boxes
dirt collectors and
Slot buckets
Yard gully tops
Step iron and
Accessories
Have a look at our new catalogue or require the print version EMAILinfo@zuern.com.
State reception of the Free State of Bavaria on occasion of the environment trade show IFAT 2016
Bavarian State Minister for environment and consumer protection Ulrike Scharf in conversation with our Managing Director Antonio Böckmann about sustainable and environment friendly products of company group ZÜRN at the State reception of the Free State of Bavaria on occasion of the environment trade show IFAT in Munich on 30.05.2016.
Company visit of vice ambassador at Livarna Gorica
Mr. Dr. Jakob Haselhuber, vice ambassador of the German embassy in Slovenia followed the invitation of our Managing Director Antonio Böckmann to visit our production facility. He looked and saw a very modern and clean production process at our foundry. Mr. Dr. Haselhuber was surprised and impressed at the ambitious casting components and their applications. Cast iron arises once more as a top modern material performing 100% the request of sustainability.
Our current newsletter is about
advantages and benefits of the DIN-DVGW registration
dirt collectors and slot buckets – also custom-made
Certificates 14001 – design + options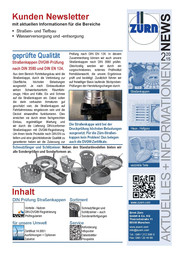 At the July 31th, 2015 have the new trading store from Schulte opened her doors for the customer.
A successfull day with a good program and a lot of information.
Schulte civil engineering trade
Subsidiary Neutraubling

Tröger + Entenmann house exhibition 2015
A fair for regional supplier and customer.
Tröger + Entenmann Heidelberg

The new homepage Li-go.si
Our foundry LIGO have a new homepage.
Visit the new homepage and inform you
about technical renewals and news.
www.li-go.si
South and East Bavarian Water Conference 2015
We thank you for the numerous visitors to our stand
and the good response.
from April 22 to April 23 2015.
We are now expanding our range with a few special models.
A street cap for every application. Inform yourself.
abschließbar
with red lid
extra wide edge
Watch out !!
In our range we also have slot buckets and dirt collectors
and inlet funnel made of ■ plastic. Be careful when looking through
our duct accessories simply on plastic
or in color ■.
And if you have any questions about our articles, just call us: 089/2123960.
The Telstra family has grown
We have expanded our range of surface boxes with the Telstra XL models – the extra wide rim.
Product advantages:
height adjustable for better adaptation to the road level
with cushioning insert (no freezing)
Extra wide edge with a larger contact surface, for better rolling and minimizes sinking
Midest Paris - The world´s leading industrial subcontracting fair
With our foundry LIGO, this year were on the Midest.

Thank you for visiting us on our booth.
We have something new for you!
Dirt collector and slot bucket: Why? Which? Where?
Information posters: Everything clearly arranged on one poster.
TELSTRA XL: Expansion of our range.
Yard gully top articles: Summer campaign. Newsletter 3/2014
Company visit of the German Ambassador at Livarna Gorica.
The managing directors Antonio Böckmann and Simona Stegne welcome Mrs. Dr. Prinz (German Ambassador in Slovenia) and Mrs. Segura (Commercial Department of the German Ambassador) at our foundry Livarna Gorica in Nova Gorica.
By a company tour the Ambassador got a detailed impression about the production processes of a foundry, the numerous investments and the creation of working places. Mrs. Dr. Prinz honored the twenty years of Livarna Gorica and the willing of Zürn Group for futured investments at site.
Our success confirms us and we will invest in the future for clean production processes and sustainable products in the view of our customers.
True to the motto "Service Offensive"
we show you our products, know-how and services on four compact pages.
When competence and service decide …
Newsletter 1/2014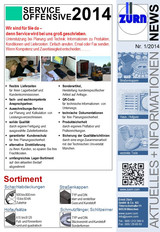 Product range information Closing plate for drainage during construction period
Due to increased inquiries about sealing plates from various property developers, we have already put some contacts with our trading partners.
Perhaps an interesting product for you?
The complete information on dimensions and materials for this and all other articles can be found in our data sheets in the download area.
Waterbarrier plate for drainage during construction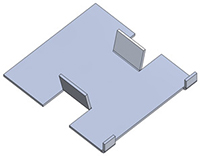 We have made our download area more extensive for you. From now on you will find there, technical information for efficient and safe project planning.
Brochures, product information and technical data sheets and much more for planners, customers and craftsmen.
Eurobaustoff house exhibition Sittensen
We thank you for visit at our booth, at the house exhibition in Sittensen.
We have expanded our range of surface boxes for you with the height adjustable surface box 3582. The rigid version has proven itself on the market for years and from now on we are also delivering it registered as DVGW and as type-similar DIN.
Now you can also use the advantages of a height adjustable surface boxes with this model
Technical specifications:
Height adjustable surfeace box made of cast iron according to DIN 3582
Product.-No.: 60V3582, approx. 35 kg, cover bolt + bar made of stainless steel
Labeling: GAS / Ferngas / Fernwärme
Further labilings on request.
Adjustment range: approx. 270 – 380 mm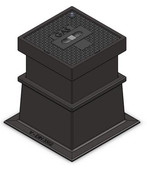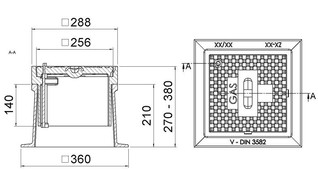 Range extension - inserts for biogas plants
We have once again expanded our range of building materials for you and are now able to offer you inserts made of V4A stainless steel in various sizes on request.
The installation of these special inserts is ideal for biogas plants, as stainless steel V4A offers a very high level of corrosion protection.
On the following pictures you can see what galvanized steel inserts can look like within a year. Since the zinc layer of the inserts itself is exposed to corrosion and especially if the insert is extremely damp, rust can occur relatively quickly.
We have expanded our range of bussines units for you and are now also offering you support plates made of concrete. You can find these in the business units under the heading surface boxes in various sizes and strengths.
When installing surface boxes in unpaved ground, edging plates are essential for a secure stand.
Support plates for surface boxes